The Vasectomy Reversal Clinic Team
All the operations are carried out by Mr Michael Swinn. He is a Consultant Urological Surgeon and Lead Clinician at the Surrey and Sussex NHS Trust. He developed an interest in male fertility while training at the Charing Cross Hospital, London and was trained in microsurgical reversal of vasectomy in Brisbane, Australia.
The Consultant Anaesthetist is Dr David Burwell. He has worked with Mr Swinn for more than 8 years.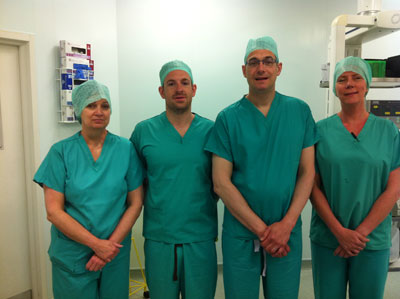 All patients undergoing vasectomy reversal are admitted to Wakehurst ward and looked after by a dedicated nursing team.