The Vasectomy Reversal Clinic
The Vasectomy Reversal Clinic is sited at Spire Gatwick Park Hospital (www.spirehealthcare.com/gatwickpark/). It is situated near to the M25 just off the M23, very close to London Gatwick Airport.
Spire Gatwick Park Hospital, Povey Cross Road, Horley, Surrey RH6 0BB. Tel : 0845 603 5511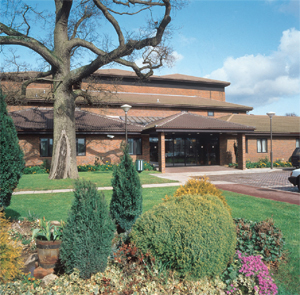 Spire Gatwick Park Hospital
It is a modern private hospital with excellent facilities and equipment. All patients are given a private room with modern comforts.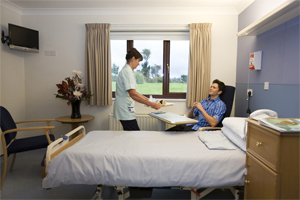 Directions:

By Air:g
The Vasectomy Reversal Clinic is just a 5 minute taxi ride from either of London Gatwick Airports two terminals.

By Road:
From M23 junction 9:
Follow the signs to Redhill A23. Continue passed the London Gatwick South Terminal and at the London Gatwick North Terminal roundabout, take the sliproad exit signposted Redhill and Crawley, A23. At the Longbridge roundabout take the first exit signposted Charlwood and enter Povey Cross Road. The hospital is 100yards on the right and well signposted.
From The North:
Follow the Brighton Road from Salford towards Horley on the A23. As you approach the Longbridge roundabout go straight across into Povey Cross Road and the Hospital is situated 100 yards on the right.
By train
Both Horley and London Gatwick Airport train stations are a five minute taxi journey away. The London Gatwick Express is a fast train running non-stop between London Victoria station and Gatwick Airport in 30 minutes. At London Gatwick Airport (South Terminal) station taxis are available a short walk away across the terminal. At Horley station taxis are available in the town centre. A taxi can be arranged in advance from either station by calling Carline Taxis on 0129 343 0430
By bus
The number 100 bus is available from Redhill, Crawley, Horley as well as from Gatwick (South Terminal) train station. The bus stops at Povey Cross Road, where the hospital is situated. Alternatively a taxi is a short journey from Gatwick airport.
If you need further help to find the hospital, call us on 0129 378 5511.

The following links may be of some help:

www.nationalrail.com
www.rac.co.uk/routeplanner
www.gatwickairport.com
Location Map